The Scrub you deserve
Golden Scrubbies™ is an incredible 100% natural product that helps to deeply scrub dirt from your body, making you feel fresh and clean! Its fibers come from agave plants in Mexico and are fantastic for your daily shower. They work great with any soap, are moldable and provide the exfoliation needed to remove dirt and impurities.
Golden Scrubbies™ also help remove dead skin cells and increases blood flow! They are great after a workout, a massage after a long day, and a deep scrub when needed.
Receive a Free E-book with your purchase to maximize your Golden Scrubbies experience.
Testimonials

Finally a natural product that really makes me feel clean and adjusts to my hand perfectly!

It's the only product that can really remove the deodorant from my armpit and at the same time making me extremely clean!

I am in love with this scrub! i play baseball so i get a bunch of dirt and sweat all over my face and body and i have been looking for something that gently exfoliates my skin. This scrub feels so good on my skin and i love the way it just molds so easily to my body and isnt rough like other scrubs. its also great that it comes with a table bag and shower hook! so its like 3 items for the price of 1. i also travel a lot because of baseball and this is just so convenient to take with me. 10/10 would recommend to everyone. please give this a try and if you're on the fence about it don't be because you will not regret buying this. plus its all natural with no chemicals which i also love.

This is a great natural sponge for those looking to gently exfoliate. The travel bag is awesome since it reduces plastic and makes it eco friendly. My skin is smoother and softer and compared to other sponges it's easy to shape and hang to dry.

I'm a maintenance technician and often come home with dirt and grease everywhere. This product helps get all that off on my sensitive skin. Works like wonders! Package is great and product works like it should. If I could give it more stars I would! Don't be hesitant and grab asap!

Truly amazing product ,works really good for sensitive skin. I was looking for natural scrubs like these for a while now and i am really happy I ordered these i will be coming back for more.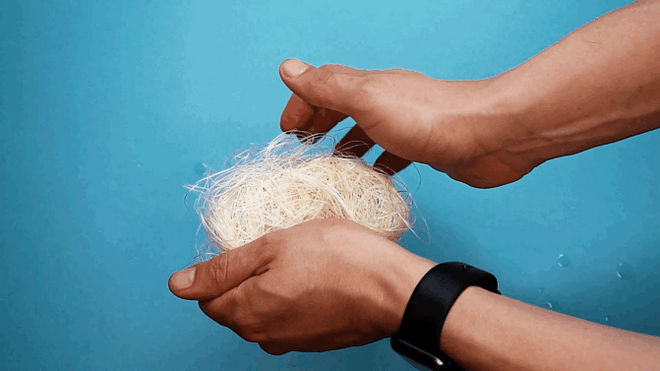 FLEXIBLE
Polishing the skin by gently exfoliating. | Use your hands to mold the fibers to a compact, round shape.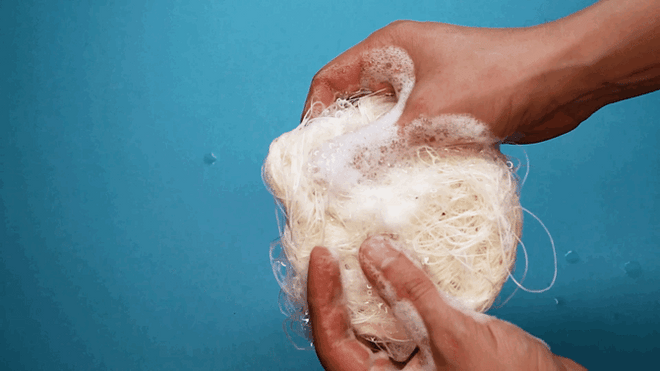 STRONG
Removing dead skin cells and increasing blood flow. | Apply body wash to the fibers and scrub away, avoiding
sensitive areas.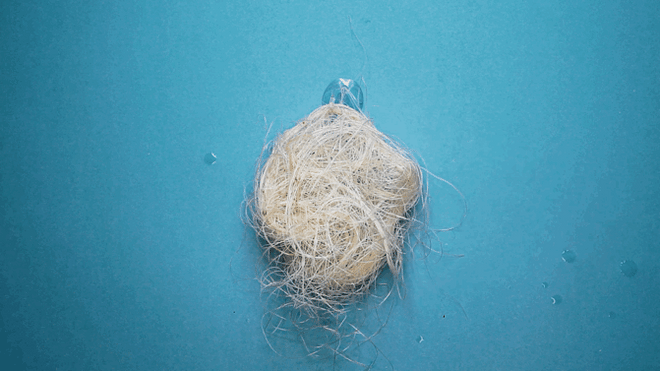 100% Naturally Sourced Fibers.
Rinse the Golden Scrubbie and hang on the suction hook to dry.(suction hook included!)
KNOCKS DIRT OUT!
Natural Exfoliating Fiber
for daily body cleansing.